Archive for the 'African American' Category
posted by Bob Karm in
Academy awards
,
Actors
,
Actress
,
African American
,
Air strikes
,
ANNIVERSARY
,
Crisis
,
Disaster at sea
,
HISTORY
,
MILITARY
,
Oil
,
President
and have
No Comments

                                                                                        (The Washington Post)

Students at Howard University, a historically Black college, located in Washington, D.C., seized the administration building. The sit-in lasted
five days and led to campus reform and the establishment of the Afro-
American studies curriculum. In all, more than 100 students stood in
solidarity.

Charley Pride was a pitcher for the New York
Yankees' minor league team.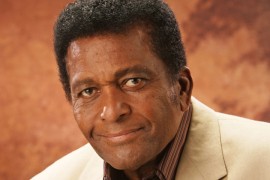 Charley Frank Pride was born in Sledge, Mississippi.
African American country singer Charley Pride is responsible
for over thirty #1 singles, including "All I Have to Offer You
(Is Me)" and "I'm Just Me." He started playing guitar when he
was a teenager. Pride was inducted into the Country Music
Hall of Fame in 2000.

Charley Pride is one of the few African Americans to have had considerable success in the country music industry.