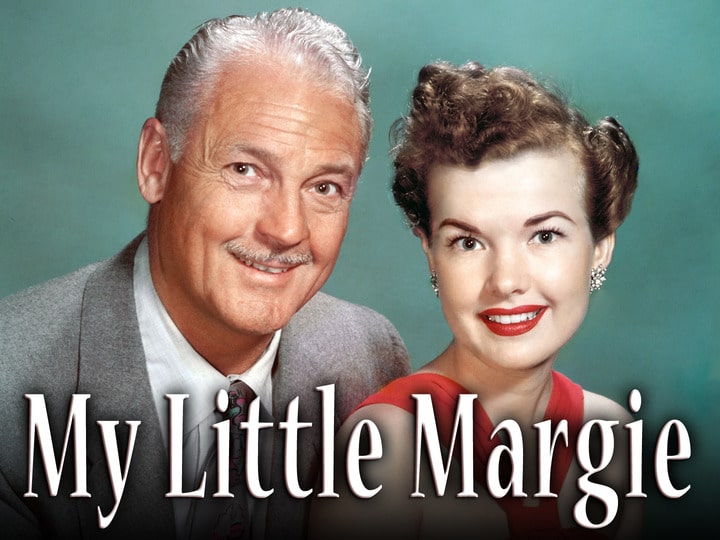 My Little Margie starred Gale Storm and Charles Farrell and premiered as
the summer replacement for I Love Lucy. It alternated between CBS and
NBC from 1952 to 1955 under the sponsorship of Philip Morris cigarettes
and when the series moved to NBC for its third season in the fall of 1953,
Scott Paper Company became its sponsor.
The series was created by Frank Fox and produced in Los Angeles,
California at Hal Roach Studios by Hal Roach, Jr. and Roland D. Reed.