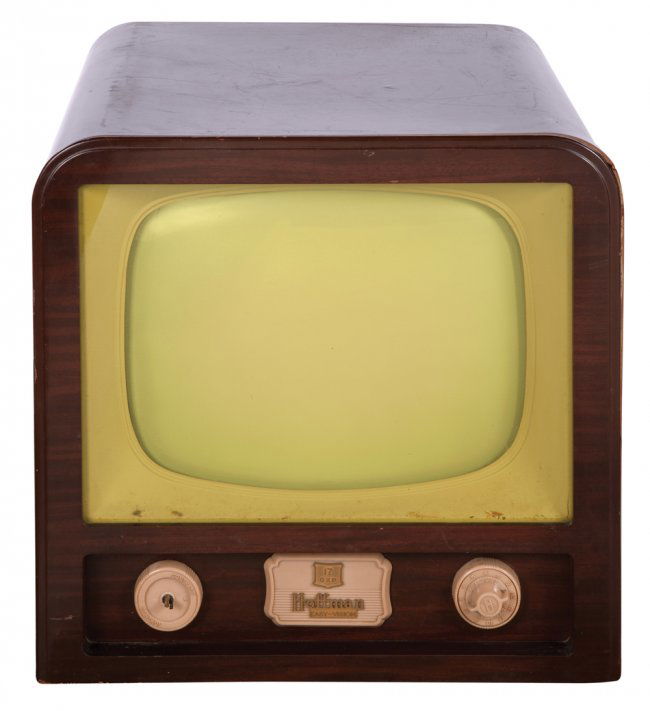 Early 50's HOFFMAN "EASY-VISION" TELEVISION.
Hoffman Radio (also Hoffman Electronics) was founded just after World War-II,
in 1946.  They were located in Los Angeles, California.  Initially the firm made
small tabletop radios, but got into television manufacturing in 1948, and stayed
in the TV business until 1977. Hoffman remains in business today as Hoffman
Video Systems.