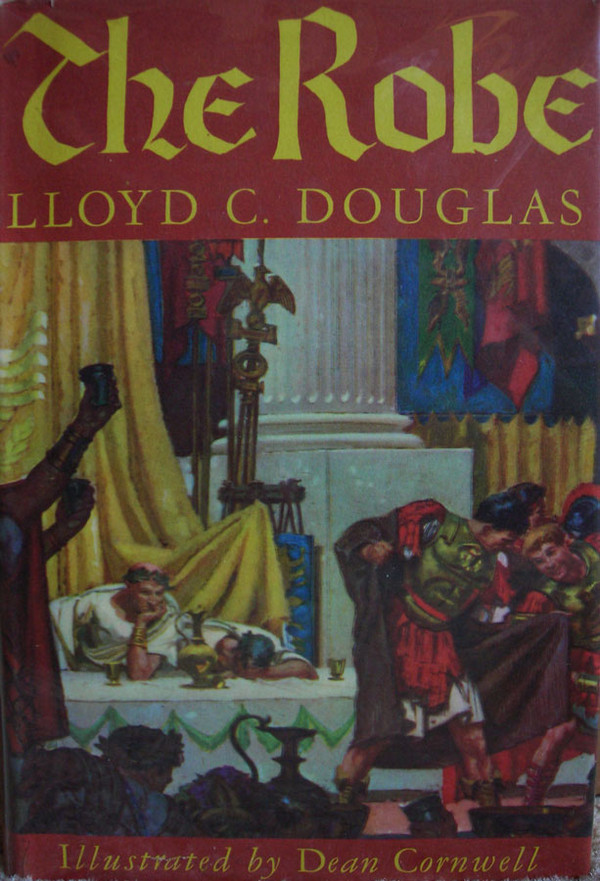 The Robe is a 1942 historical novel about the Crucifixion of Jesus written by 
Lloyd C. Douglas. The book was one of the best-selling titles of the 1940s
entered the New York Times Best Seller list in October 1942, and within 
four weeks rose to number-one. It held the position for nearly a year.
Douglas sold the motion picture rights to his book, though the film,
starring Richard Burton, was not released until 1953, several years
after Douglas's death.

(August 27, 1877 – February 13, 1951)