Karloff as Frankenstein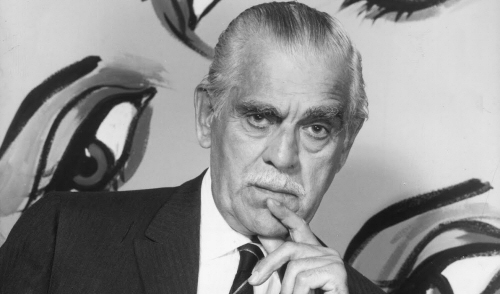 Boris Karloff (born William Henry Pratt in England) 
(November 23, 1887- February 2, 1969)
Horror actor Boris Karloff played the monster in the 1931 movie Frankenstein. He
also starred in the sequels Bride of Frankenstein (1935) and Son of Frankenstein
in 1939. He was also the title monster in the 1932 horror film The Mummy. His best-known non-horror role is as the Grinch, as well as the narrator, in the animated
television special of Dr. Seuss's How the Grinch Stole Christmas! (1966). Prior to becoming an actor, Karloff was employed as a farm laborer.