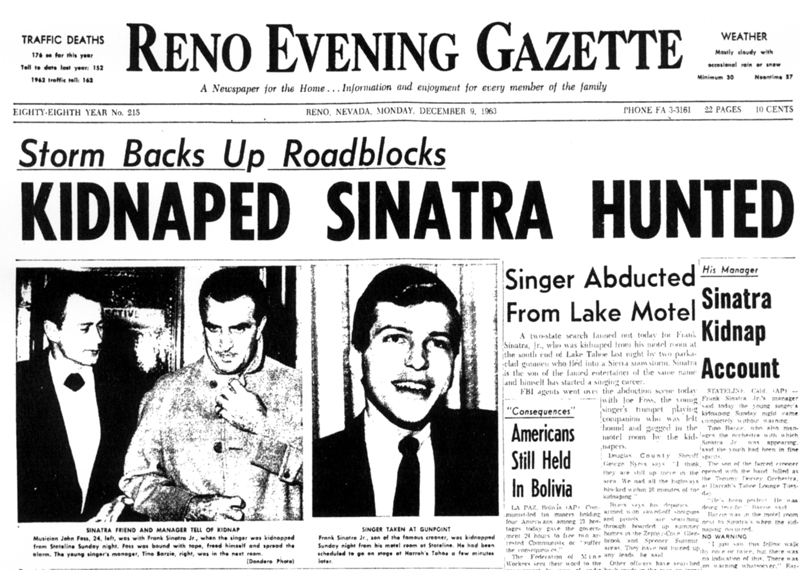 Frank Sinatra, Jr. was kidnapped, at the age of 19 from a room at Harrah's
Lake Tahoe. He was released two days later after his father paid a ransom
of $240,000 demanded by the kidnappers. Barry Keenan, Johnny Irwin, and
Joe Amsler were soon captured, prosecuted, convicted, and sentenced to
long prison terms for kidnapping, of which they served only small terms. The
mastermind Keenan was later found to have been legally insane at the time
of the crime, thus not responsible for his actions. Famed attorney Gladys
Root represented one of the three men.

Berry Keenan             Joe Amsler                   John Irwin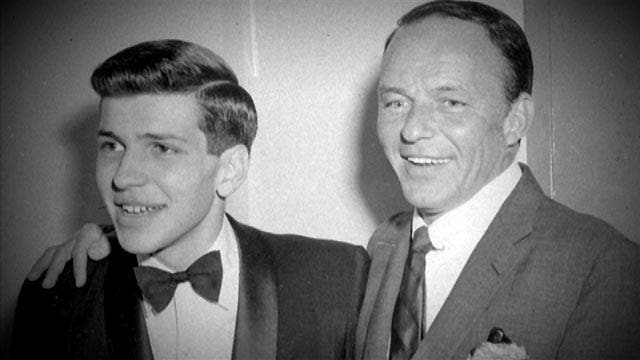 Singer Frank Sinatra (right) with son Frank Jr.

The ransom money (above) was recovered by the FBI.
 

Francis Wayne Sinatra turned 71 on January 10.