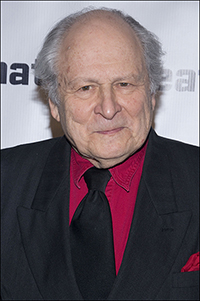 David Joseph Margulies (February 19, 1937 – January 11, 2016)

(FOX News) – David Margulies, who played the Mayor of New York in
the "Ghostbusters" films and Tony Soprano's classy lawyer Neil Mink,
died Monday afternoon in New York City after a long illness. His death
was confirmed to by his longtime agent Mary Harden. He had recently
finished filming his role as Nobel laureate Elie Wiesel in the upcoming
ABC miniseries "Madoff" with Richard Dreyfuss, scheduled to air on
February 3.