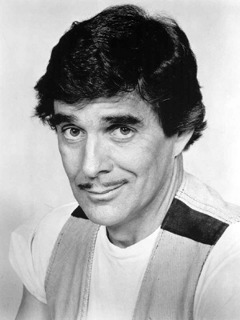 Pat Harrington, Jr., (August 13, 1929 – January 6, 2016)
Pat Harrington Jr., best known for his role as the seedy super on
"One Day at a Time," died on Wednesday, according to multiple
media reports.
His daughter, Tresa Harrington, announced the news Thursday
on her Facebook page. She did not reveal the cause of death,
but wrote in November that her father's health was rapidly
declining after being diagnosed with Alzheimer's disease.
The actor played building superintendent Dwayne Schneider
on the groundbreaking CBS sitcom, which aired from 1975 to
1984. Schneider also appeared on "The Steve Allen Show,"
"The Danny Thomas Show" and "Owen Marshall, Counselor
at Law," in addition to doing voice-over work for cartoons.
Harrington had small roles in films such as Elvis Presley's
"Easy Come, Easy Go" (1967) and Robert Redford's "The
Candidate" (1972).
In recent years, he made guest appearances on TV shows
such as "Curb Your Enthusiasm" and "Hot in Cleveland."
(VARIETY)