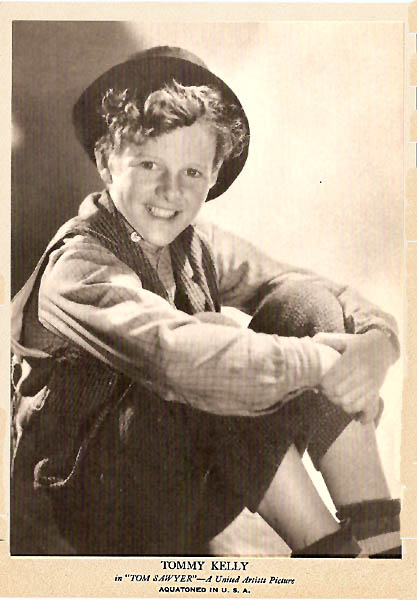 Tommy Kelly (April 6, 1925 – January 26, 2016)

(AP) – Tommy Kelly, who played the titular boy hero in
the 1938 movie "The Adventures of Tom Sawyer," has
died. His son announced Tuesday that Kelly suffered
congestive heart failure on Jan. 25 in Greensboro, N.C.
Along with the adaptation of the Mark Twain novel for
which he's best known, Kelly also appeared in "Gone
With the Wind"(1939), "He Walked By Nigh"(1948),
and "The West Point Story" in 1950 before retiring
from Hollywood at age 25.