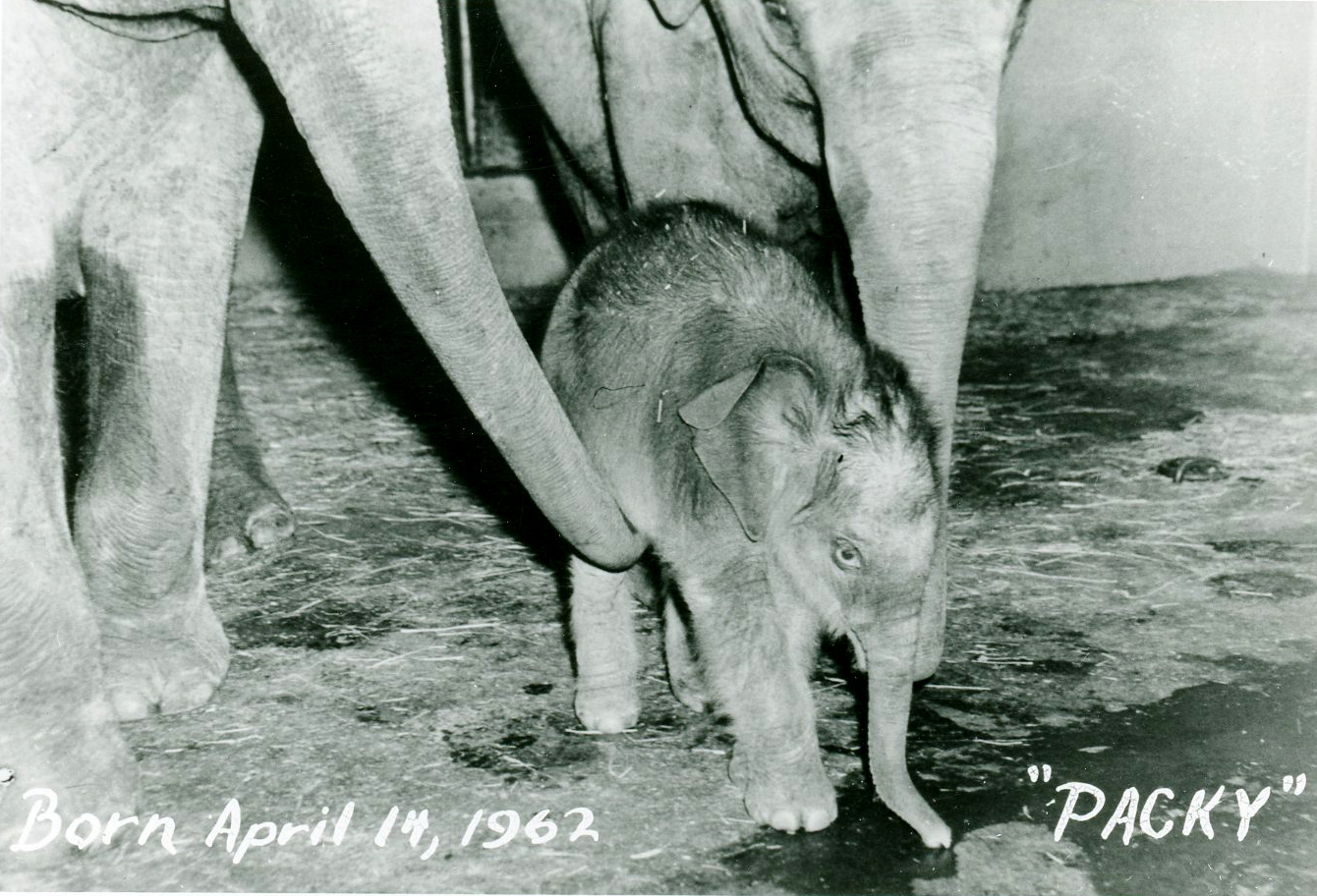 Packy was born April 14, 1962. He's an Asian elephant at the Oregon Zoo, Portland Zoological Gardens at the time, in Portland, Oregon. Packy is famous for having
been the first elephant born in the Western Hemisphere in 44 years. Currently, he
is the oldest male Asian elephant in North America.

The new elephant habitat at the Oregon Zoo.