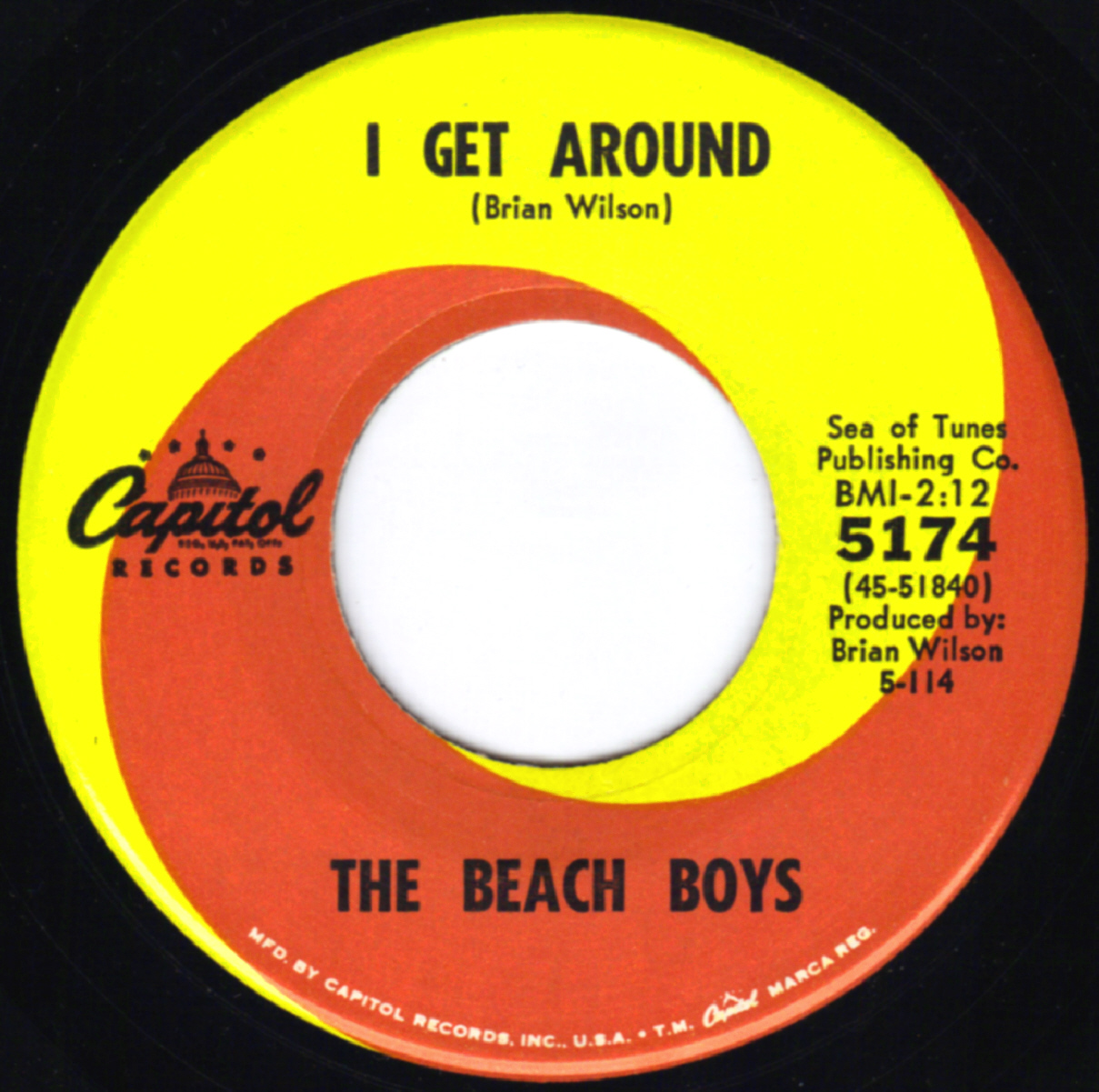 The Beach Boys song "I Get Around" was written by Brian Wilson and Mike
Love and was released as a single with "Don't Worry Baby" as its B-side. It 
became the group's first number-one charting song in the United States. In
2004, it was ranked at #316 in Rolling Stone magazine's list of The 500
Greatest Songs of All Time.