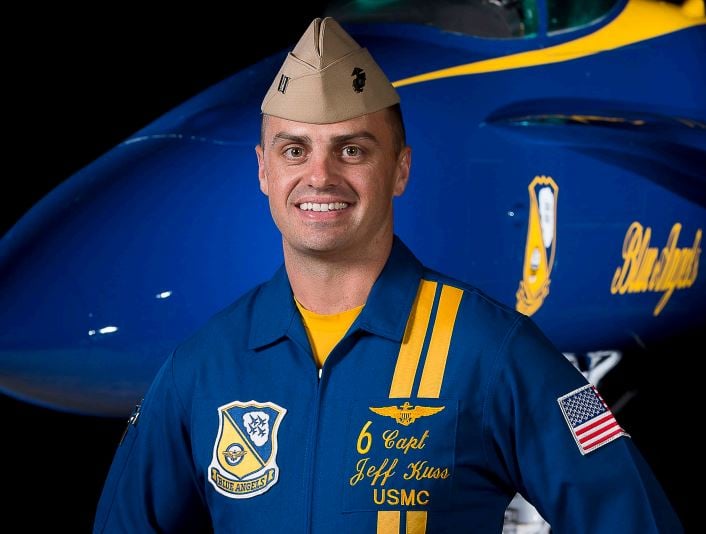 SMYRNA, Tenn. (WKRN) – A pilot was killed after a U.S. Navy Blue Angels jet
crashed Thursday afternoon in Smyrna ahead of the Great Tennessee Airshow
this weekend.
The F/A-18 aircraft crashed at 3 p.m. behind the Sam Davis Home, about 2 miles
from the runway, while practicing for the now-cancelled demonstration. Authorities arrived within minutes.
The U.S. Navy confirmed the pilot died in the crash. While military officials have
not identified the pilot, the Associated Press said it is Marine Capt. Jeff Kuss
(shown above).
Kuss is said to have maneuvered his jet away from populated areas when he
crashed, possibly saving lives before he was killed.
During its history, 27 Blue Angels pilots have been killed in air show or training
accidents.