The idea for the Rose Festival in Portland, Oregon was presented to the
public in a speech by Mayor Harry Lane at the end of the Lewis and Clark
Centennial Exposition in 1905. The first festival occurred in 1907.
One of our most popular events during Rose Festival time in Portland is the
Starlight Parade the offers fun for everyone. From traditional marching bands
and flood-lit floats. This years pageant will be celebrating 40 years in the city
of Portland. 
Lane was elected mayor of Portland in 1905
and again in 1907. He appointed Lola G.
Baldwin as the first policewoman in the
nation.

Hose company #20 – 1st prize winner in the 1908 Rose Parade.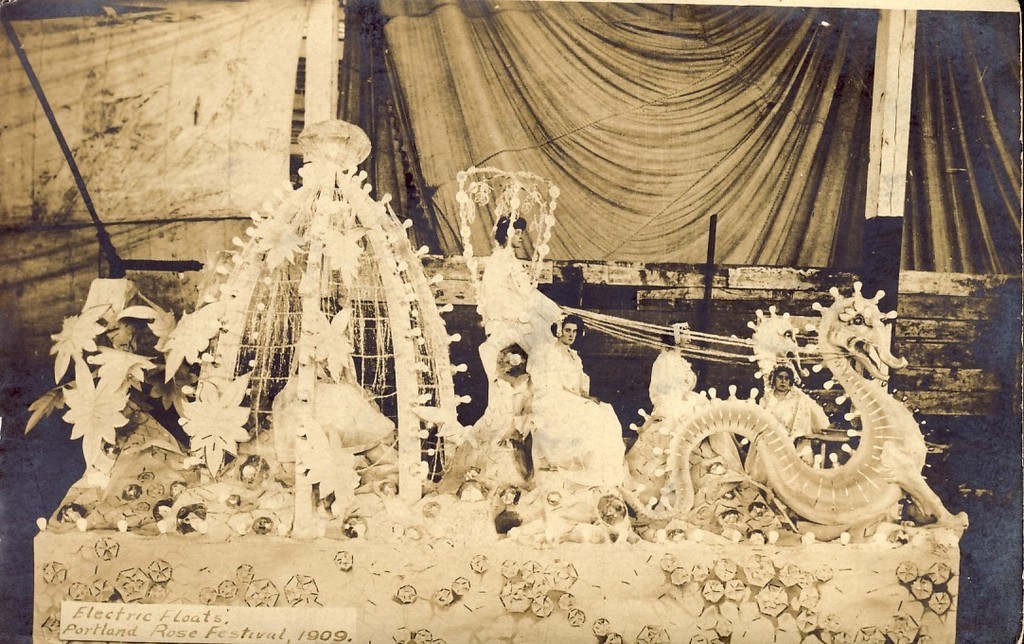 Electric Float, Portland Rose Festival in 1909.