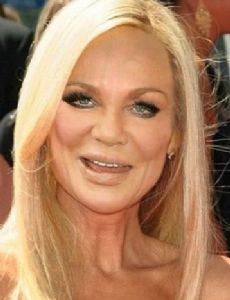 Janice Wendell Bethany "Jan" Crouch (March 14, 1938 – May 31, 2016)
Jan Crouch was a Christian broadcaster who, along with her husband
Paul, founded the Trinity Broadcasting Network (TBN) in 1973.
She was hospitalized in Orlando, Florida on May 25 after suffering a
massive stroke and died yesterday, May 31.

Jan and Paul Crouch in prayer. Paul died in 2013.