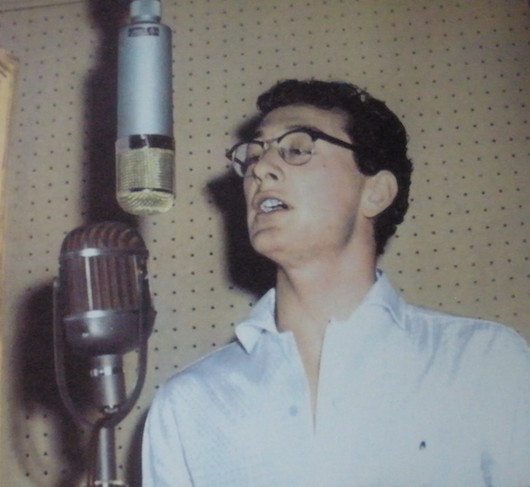 The song "Peggy Sue" was written by Buddy Holly, Jerry Allison, and Norman
Petty. It was originally called "Cindy Lou", named for Buddy's niece, but was
later changed to "Peggy Sue" in reference to Crickets drummer Jerry Allison's
girlfriend (and future wife), Peggy Sue Gerron. The song went to #3 on the
Billboard Top 100 chart in 1957. It is currently ranked as the 106th greatest
song of all time, as well as the third best song of 1957, by Acclaimed Music.

Norman Petty in the Clovis recording studio control room.