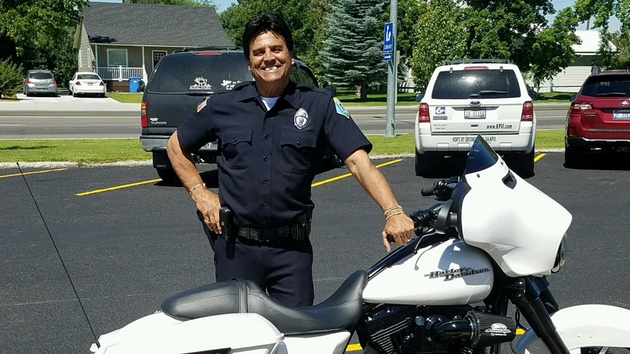 Erik Estrada, known for his iconic role as a motorcycle cop in the hit NBC-TV
show CHIPS (1977-1983), has become a cop in real life. Estrada was sworn
in Saturday, July 2nd, as a reserve deputy for the City of St. Anthony in Idaho.
After being sworn in, Estrada posted a photo of himself in uniform standing
next to a motorcycle (above).
Estrada, 67, has spent the past decade working with various law enforcement
departments in keeping kids safe online. (From the Standard Journal)

Mayor Neils Thueson (right) swearing Erik Estrada into office at
City Hall.

Erik Estrada (left) with "CHiPs" costar Larry Wilcox.