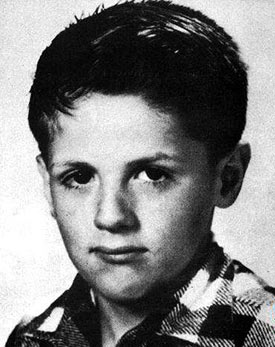 Sylvester Gardenzio Stallone was born in New York.
Director, actor and screenwriter Sylvester Stallone is best known for playing
Italian-American boxer Rocky Balboa in the 1976 film Rocky. He reprised the
role in six sequels, released from 1979 to 2015. He was also John Rambo in 
the Rambo film franchise which ran from 1982 to 2008. 
His mother's obstetricians used forceps during his birth, which paralyzed the
left half of his face and gave him his trademark facial expression.
.