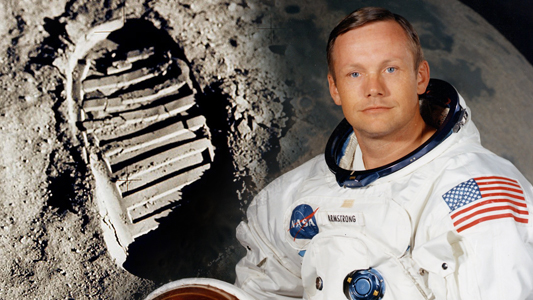 Neil Alden Armstrong (August 5, 1930 – August 25, 2012) He was
born in Wapakoneta, Ohio.
Neil Armstrong was a astronaut, aerospace engineer, test pilot, and professor
who became the first person to set foot on the moon on July 21, 1969. He spent
8 days, 14 hours, 12 minutes, and 30 seconds in space. He took his first flight
at the age of six, when he and his father took a ride in a Ford Trimotor plane
in Warren, Ohio.