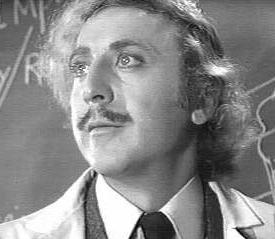 Gene Wilder (Jerome Silberman) (June 11, 1933 – August 29, 2016)
(FOXNEWS) – Gene Wilder, star of "Willy Wonka" and several classic Mel Brooks comedies, is dead. Wilder's nephew Jordan Walker-Pearlman said the comedy
legend died late Sunday in Stamford, Conn. from complications from Alzheimer's disease, a condition the actor kept private for three years so as not to disappoint
fans. His nephew said, "He simply couldn't bear the idea of one less smile in the
world,"