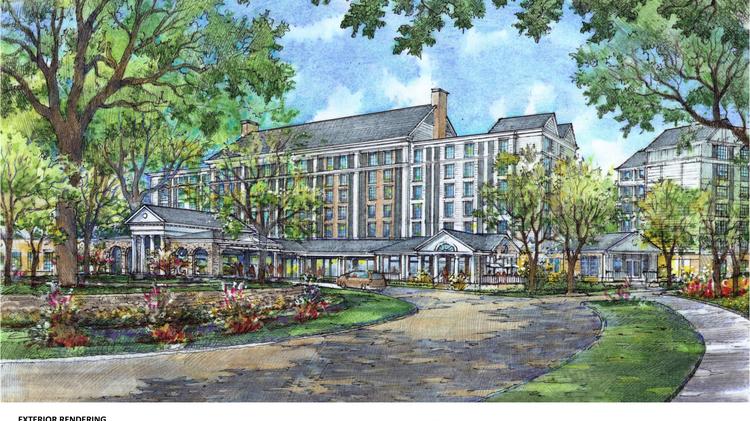 Architectural drawing of The Guest House at Graceland.
(AP) – Elvis Presley used to dream about building a guest house at his
Graceland property, for friends who would visit the rock 'n' roll icon in
Memphis.
Presley didn't get to see his dream come true, but his fans will. The
Guest House at Graceland is a six-story, 450-room hotel, opening Oct.
27 just steps from Presley's former home. The exterior, with columns,
arches and a portico, evokes the feel of a comfortable Southern
Colonial home, but the interior design and amenities are modern.
Presley died on Aug. 16, 1977, and Graceland was eventually turned
into a museum. Priscilla Presley, the singer's former wife and a caretaker
of his legacy, said Elvis had made plans to build a guest house as far back
as 1960. But it was never built, so when people visited Graceland, they
would stay at a Howard Johnson's down the street.
"This luxury hotel is the most significant enhancement to Graceland since
we opened in 1982," Priscilla said Monday. "This is huge … I feel that it's
just so right for fans, and our guests, and tourists."