Jeff's 6th grade photo.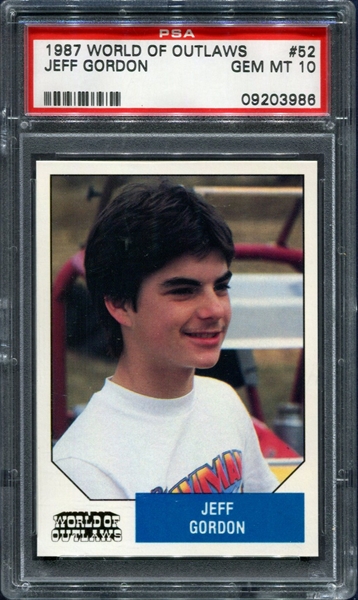 Jeff Gordon high school yearbook, 1989.

Jeffery Michael "Jeff" Gordon was born in Vallejo, California.
Jef Gordon is a semi-retired professional stock car racing driver
and currently an announcer for Fox NASCAR. He formerly drove
the No. 24 Chevrolet for Hendrick Motorsports in 23 full-time
NASCAR Sprint Cup Series seasons between 1993 and 2015,
and currently serves as a substitute driver for Dale Earnhardt Jr.
in the No. 88 Hendrick Motorsports Chevrolet.
Gordon won his first of many WInston Cup Championships in
1995 and his first Daytona 500 in 1997 becoming one of the
most successful race car drivers in the history of the sport.
He began racing quarter midgets when he was five and when
he got to his teens, his family believed in him enough to move
from California to Indiana to help further his racing career.
He is the first driver to reach $100 million in career earnings
in the Cup series.