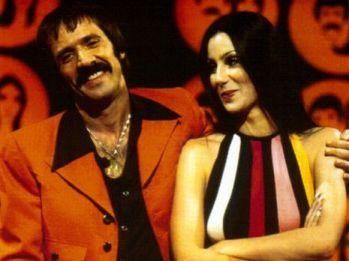 Original release on CBS: August 1, 1971 – May 29, 1974
"The Sonny & Cher Comedy Hour" was a Top 20 hit in the ratings for its
entire run. Among the many guests who appeared on show were George
Burns, Tony Curtis, Glen Campbell, The Supremes and Dick Clark. The
show was scheduled to return for a fourth season in October 1974, but
Sonny and Cher separated that fall, resulting in the cancellation of the
series.

Cher (Cherilyn Sarkisian) turned 70 in May.