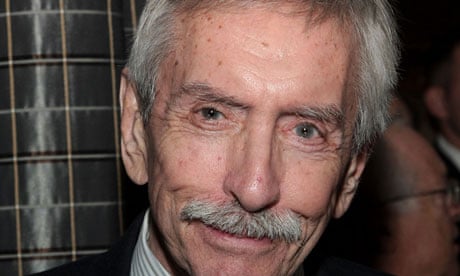 Edward Franklin Albee III  (March 12, 1928 – September 16, 2016)

NEW YORK (AP) — Three-time Pulitzer Prize-winning playwright Edward
Albee, who challenged theatrical convention in masterworks such as
"Who's Afraid of Virginia Woolf?" and "A Delicate Balance," died Friday.
His personal assistant Jackob Holder said Albee died at his home in
Montauk, east of New York, No cause of death was immediately given,
although he had suffered from diabetes. With the deaths of Arthur Miller
and August Wilson in 2005, Edward Albee was arguably America's greatest
living playwright.