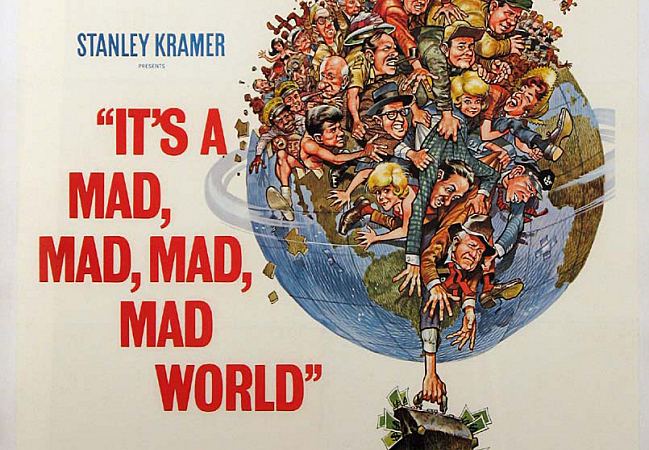 The comedy film It's a Mad, Mad, Mad, Mad World was produced and directed
by Stanley Kramer and stars Spencer Tracy with an all-star cast that includes
Milton Berle, Sid Caesar, Buddy Hackett, Ethel Merman, Mickey Rooney, Phil
Silvers and Jonathan Winters.
The film marked the first time that Kramer had directed a comedy, though he
had produced the comedy So This Is New York in 1948.

The Three Stooges make cameo appearance.