The lift-off of Mercury-Atlas 5 carrying space chimp "Enos" from
Kennedy Space Center.
The NASA Public Affairs Office issued a press release stating "The men in
charge of Project Mercury have insisted on orbiting the chimpanzee as a
necessary preliminary checkout of the entire Mercury program before risking
a human astronaut." prior to the flight.
The craft orbited the Earth twice and splashed down about 200 miles south of
Bermuda.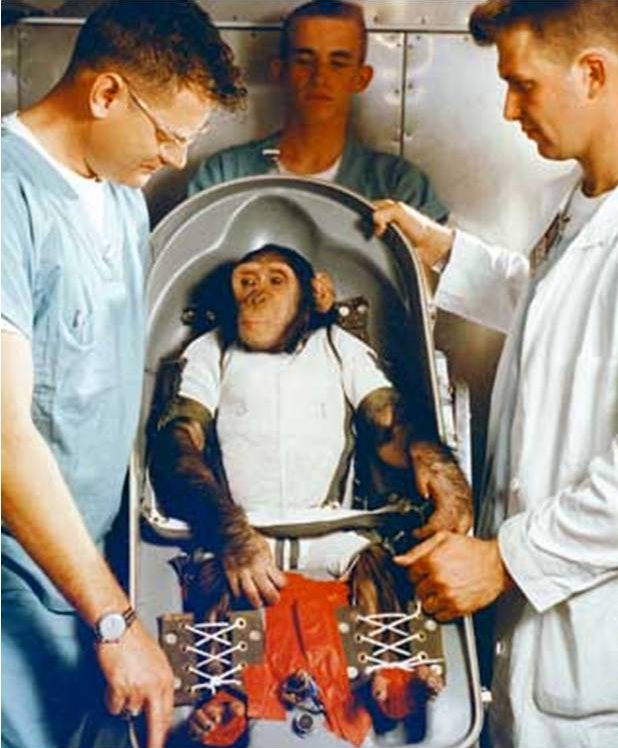 Enos in his flight couch prior to being put into Mercury capsule.