The Ford Model A was the second huge success for the Ford Motor Company,
after its predecessor, the Model T. It was first produced on October 20, 1927,
but didn't go on sale until December 2. This new Model A was available in four
standard colors. By February 4, 1929, one million Model As had been sold,
and by July 24, two million.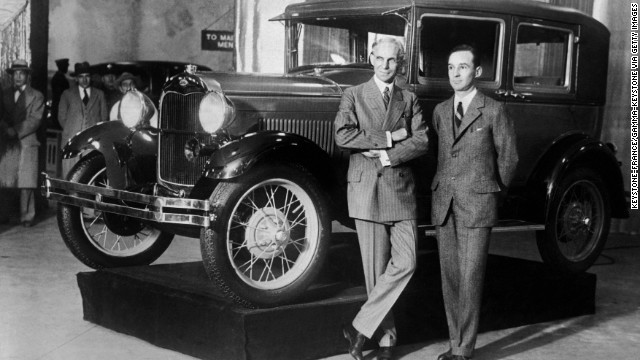 From left: Car manufacture Henry ford with his son edsel.