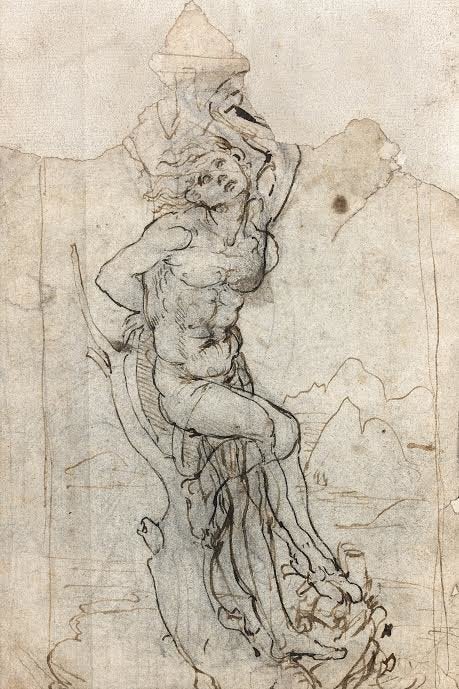 A never-before-seen sketch by Italian master Leonardo da Vinci.
The drawing, above, depicts Saint Sebastian.

(FOXNEWS) – A rare drawing by Leonardo da Vinci, valued at almost $16
million, has been discovered by a French auction house.
Paris-based auction house Tajan announced the discovery of "The Martyred
Saint Sebastian" drawing Monday. This is the first work by da Vinci to be
discovered in over 15 years, according to Tajan, which has valued the
drawing at $15.8 million.
The New York Times reports the sketch is one of 14 unframed drawings
brought into the auction house in March by a retired doctor. The drawings
had been collected by the man's father.

Leonardo di ser Piero da Vinci (April 15, 1452 – May 2, 1519)