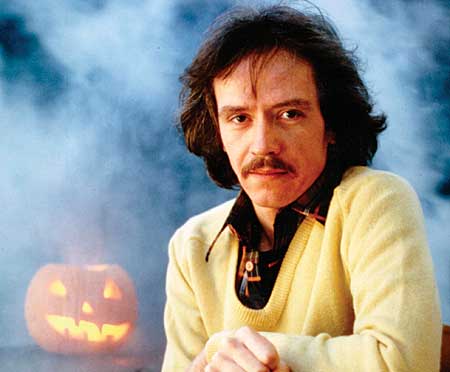 John Howard Carpenter was born in Los Angeles, California.
Director John Carpenter is known for his horror, thriller and science fiction
films such as The Thing (1982), Big Trouble in Little China (1986), Halloween
(1978), Escape from New York (1981) and Starman 1984).
He made short horror films on 8mm before high school. He was enrolled at the
University of Southern California's School of Cinematic Arts, but dropped out.

From left: John Carpenter with Jamie Lee Curtis on the set of
Halloween.