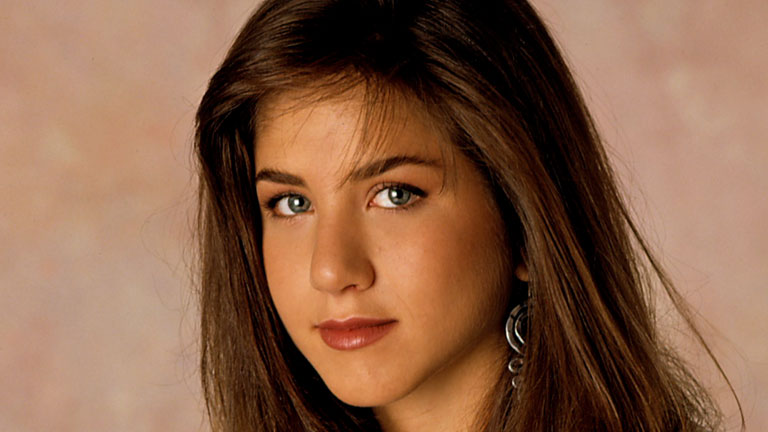 Jennifer Joanna Aniston was born in Sherman Oaks, California.
Her role as Rachel Green on Friends from 1994 to 2004 on NBC earned
her an Emmy Award, a Golden Globe Award, and a Screen Actors Guild
Award. For her performance in the 2002 film The Good Girl, she received
a nomination for an Independent Spirit Award. She has also starred in such
films as  Bruce Almighty (2003), and Horrible Bosses (2011),
She worked as a telemarketer, waitress, and bike messenger to support
her acting career,

Jennifer Aniston in Office Space, 1999.