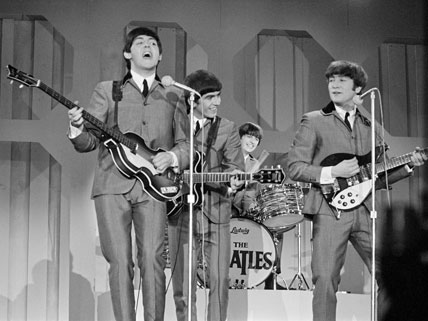 After the history-making appearance on The Ed Sullivan Show on February 9,
1964, fans didn't have to wait too long for another glimpse of the Beatles. On
Feb. 16, only one week after its debut, the group performed again on the
popular Sunday evening variety show. It was shot at the Deauville hotel in
Miami in front of an audience of 2,600.  

The Beatles during rehearsal prior to filming the Sullivan show.