Charley Pride was a pitcher for the New York
Yankees' minor league team.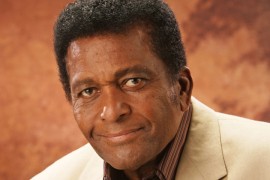 Charley Frank Pride was born in Sledge, Mississippi.
African American country singer Charley Pride is responsible
for over thirty #1 singles, including "All I Have to Offer You
(Is Me)" and "I'm Just Me." He started playing guitar when he
was a teenager. Pride was inducted into the Country Music
Hall of Fame in 2000.

Charley Pride is one of the few African Americans to have had considerable success in the country music industry.