The assignation of Julius Caesar on this day in 44 B.B. The Roman
leader was stabbed 23 times by a mob of mutinous senators.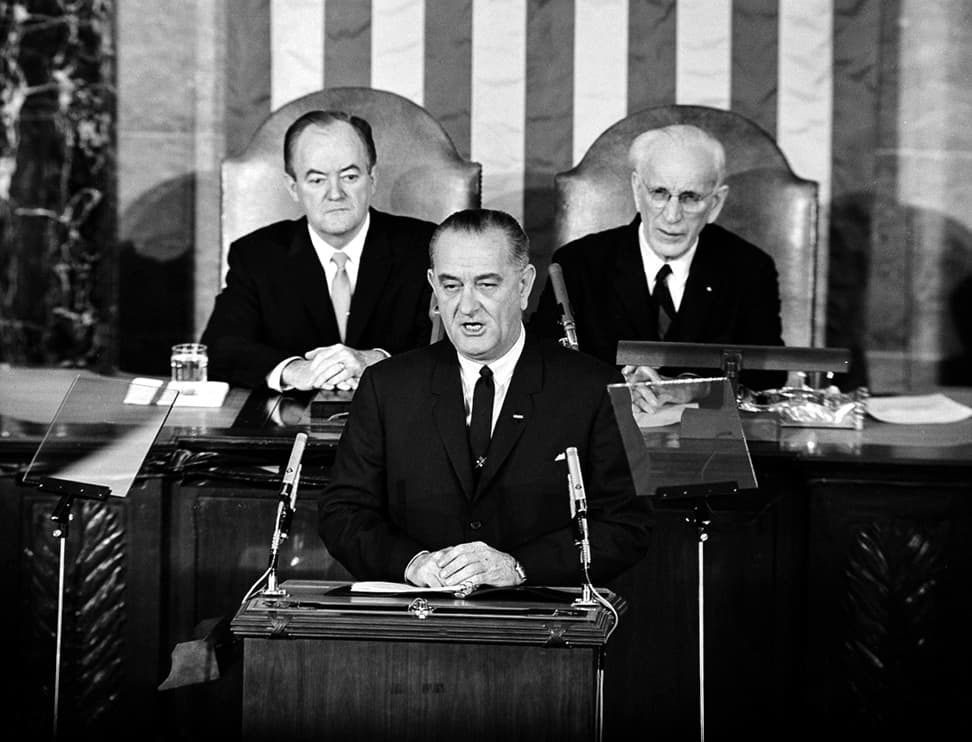 President Johnson making his historic 'We Shall Overcome'
speech during a joint session of Congress.
On this day in 1965, as the nation reeled from the "Bloody Sunday" beatings
of civil rights marchers in Selma, Ala., President Lyndon B. Johnson made a
stirring call upon Congress to ensure the voting rights of black Americans.

Opened March 15, 1956 and Closed September
29, 1962 after 2717 performances.