A discotheque in Berlin was bombed by Libyan terrorists on this
day in 1986.The U.S. attacked Libya with warplanes in retaliation
on April 15.


Gen. Douglas MacArthur (center) wades ashore during initial
landings at Leyte, Philippine Islands.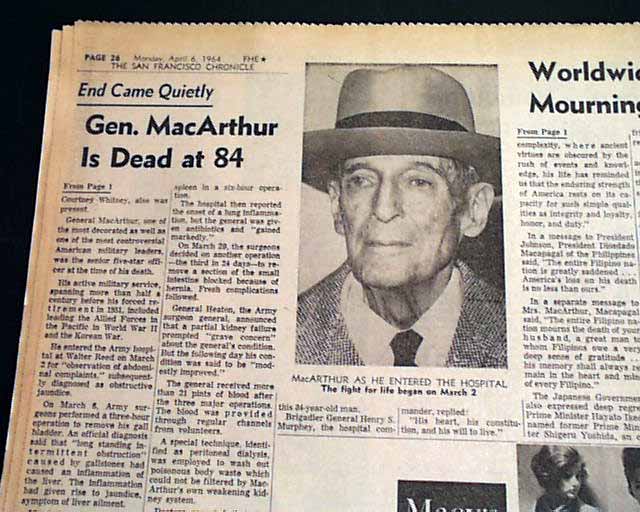 Douglas MacArthur (January 26, 1880 – April 5, 1964)

Howard Robard Hughes Jr.
(December 24, 1905 – April 5, 1976)

It was on this day in 1984.
Kareem Abdul-Jabbar (Los Angeles Lakers) became the all-time NBA regular
season scoring leader when he broke Wilt Chamberlain's record of 31,419
career points.

Kareem Abdul-Jabbar (Ferdinand Lewis Alcindor Jr.) will be 70 on
April 16.