It was on this day in 2003.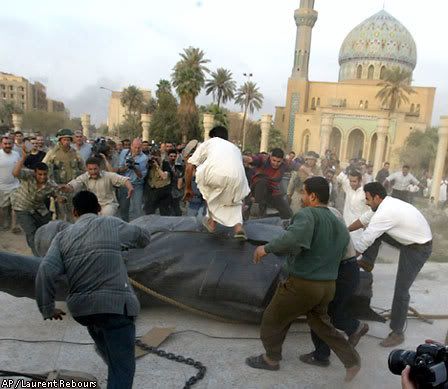 Iraqis kick at the toppled statue of Saddam Hussein.

America's first seven astronauts are announced to the world
during a NASA press conference held on this day in 1959.   


The wedding of Prince Charles and Camilla Parker Bowles was
on this day in 2005.