British Prime Minister Tony Blair and Irish Taoiseach Bertie Ahern
sign the Good Friday Agreement on this day in 1998.
The Good Friday Agreement brought to an end the 30 years of sectarian conflict
in Northern Ireland known as 'The Troubles'.

It was on this day in 1912.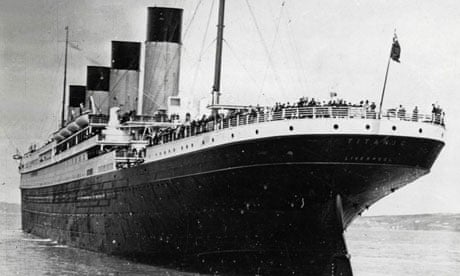 The novel's first publication was on this day in 1925.

Francis Scott Key Fitzgerald born in St. Paul, Minnesota.
(September 24, 1896 – December 21, 1940)
Fitzgerald died of a heart attack before he could complete The
Last Tycoon. His manuscript, which included extensive notes for
the unwritten part of the novel's story, was edited by his friend,
the literary critic Edmund Wilson, and published in 1941.