Archive for May 25th, 2017

On this day in 1961, America was asked by U.S. President Kennedy
to work toward putting a man on the moon before the end of the
decade.

President John F. Kennedy delivering his "Space Race" challenge,
one of the most memorable speeches of the 20th century.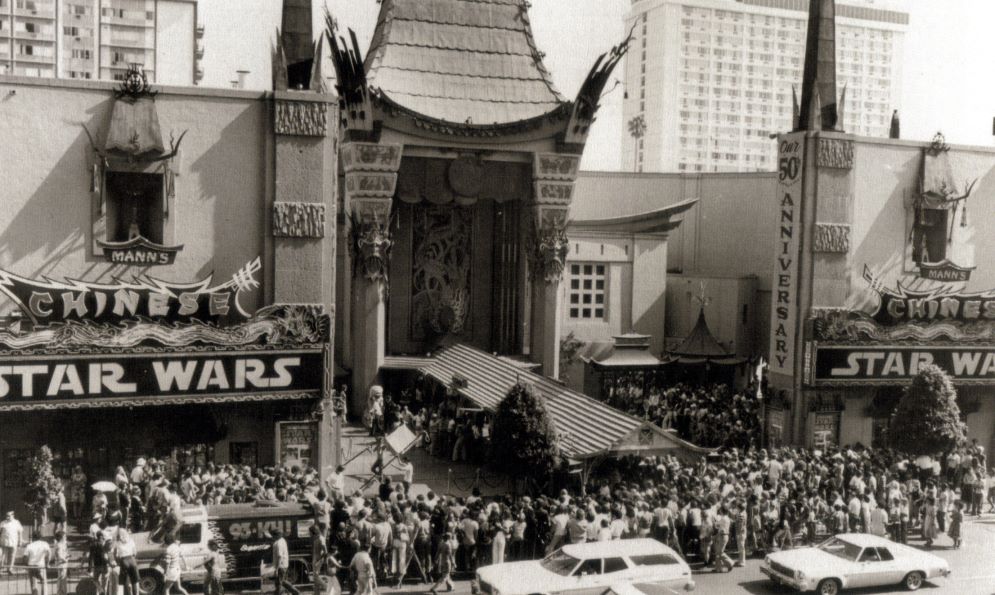 Mann's Chinese Theater when "Star Wars" opened on this day 
in 1977.

In Houston on this day in 2006, former Enron Corp. chiefs Kenneth
Lay and Jeffrey Skillinng were convicted of conspiracy and fraud
for the downfall of Enron.

Pictured from left: Billy Crystal and Jay Leno.
It was on this day in 1992, Jay Leno debuted as the new permanent host of
NBC's "Tonight Show." It was three days after Johnny Carson's retirement
as host of the program. Jay's first guest was Billy Crystal.
"The Tonight Show with Jay Leno" was nominated for an Emmy Award
in the Outstanding Variety, Music or Comedy Series category ten
times between 1993 and 2005. It won the award in 1995.
 

posted by Bob Karm in
ANNIVERSARY
,
DEATH
,
DEBUT
,
Fincncial
,
HISTORY
,
MOVIES
,
POLITICAL
,
President
,
SPACE
,
Talk Show
,
THEN AND NOW
,
TV series
and have
No Comments