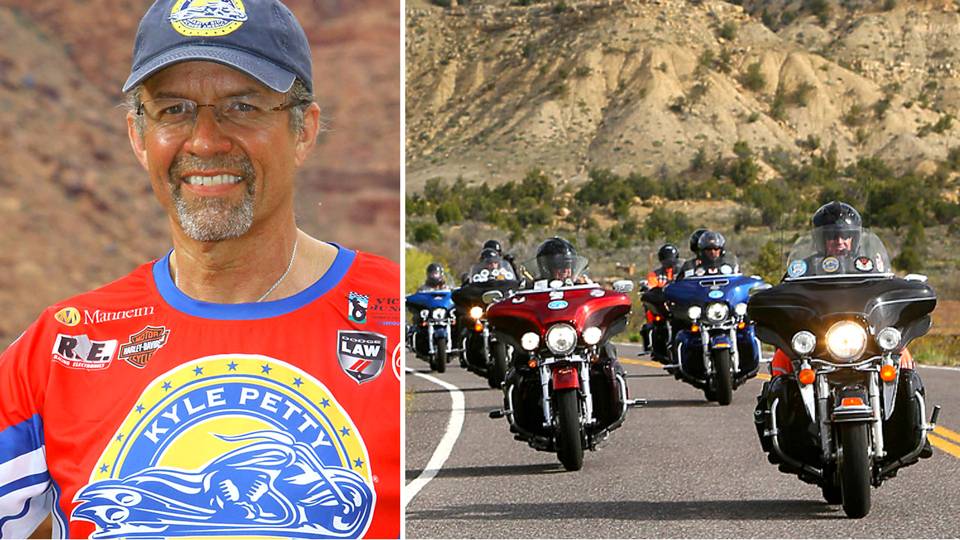 PORTLAND, Ore. – A NASCAR racing star is in Portland to kick off a charity
motorcycle ride across the nation.
Racing champ Kyle Petty is leading 200 other riders on an 8-state, 2,400-mile
trip across the continent.
He's doing the ride to raise money for Victory Junction – a camp in his home
state of North Carolina for terminally ill children.
Kyle is the son of Richard Petty, a NASCAR champion nicknamed "The King."
This is 23rd time they've done the ride, but it is the first time they've started
in Portland. Petty says he and his co-riders are loving their stay in Oregon.
The ride is set to begin this Saturday morning at Manheim Portland Auto
Auction in Hayden Island. They plan to end eight days later in Milwaukie,
Wisconsin. (KATU-TV NEWS)