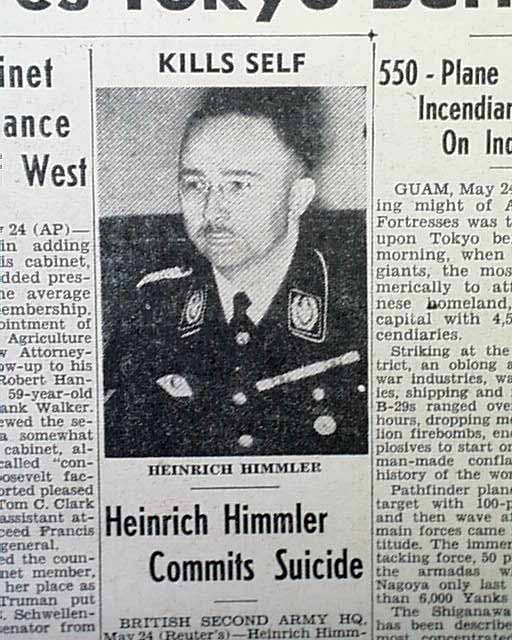 On this day in 1945.

Heinrich Himmler lies dead after chewing on a cyanide capsule
while under British arrest.

Israel announced the capture of Nazi Adolf Eichmann in Argentina
on this day in 1960.

In Bienville Parish, LA, Bonnie Parker and Clyde Barrow were
ambushed and killed by Texas Rangers. The bank robbers
were driving a stolen Ford Deluxe.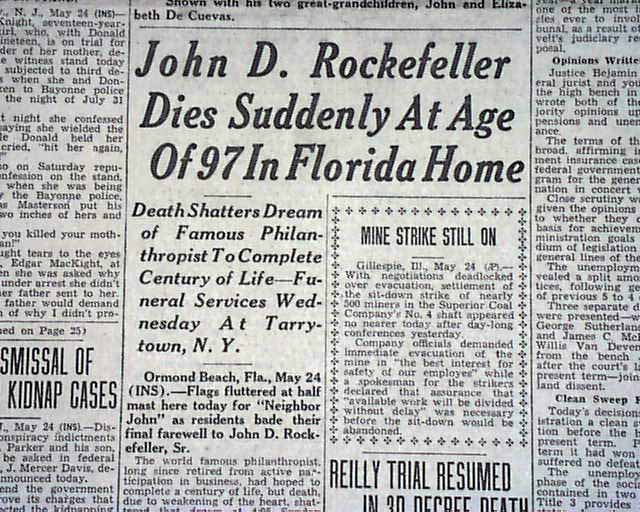 John Davison Rockefeller Sr. (July 8, 1839 – May 23, 1937)