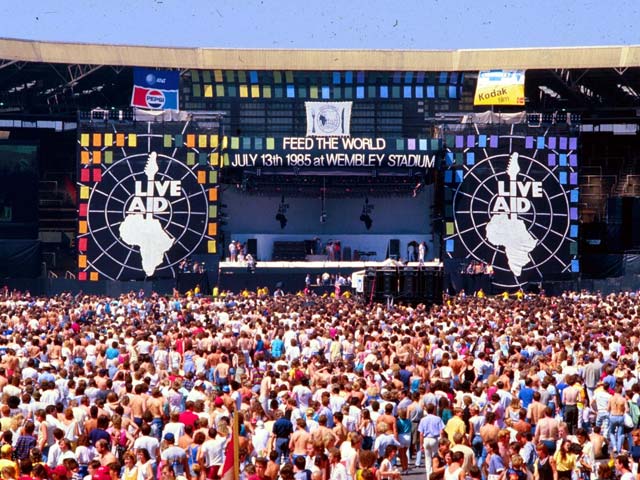 Live Aid was a charity concert, organized by Bob Geldof
and Midge Ure to raise funds for relief of the ongoing
Ethiopian famine. The event was held simultaneously at
the Wembley Stadium in London (UK) and the John F.
Kennedy Stadium in Philadelphia (USA) on July 13, 1985
and was broadcasted internationally via satellite television.

On this day in 1863, opponents of the Civil War draft began three
days of rioting in New York City, which resulted in more than 1,000 casualties.

It was on this day in 1977.

Harrison Ford is 75 years old today.
Iconic actor Harrison Ford's memorable characters include Han Solo from the
original Star Wars trilogy, Indiana Jones, and Rick Deckard from the 1982 sci-
fi classic Blade Runner. He earned Golden Globe Award nominations for his
roles in Witness, The Mosquito Coast, The Fugitive and Sabrina.He was put
at the #1 position on Empire's 1997 list of the Top 100 Movie Stars of All Time.

1997

1981