The Spanish Civil War began on this day in 1936 as Gen. Francisco Franco led an uprising of army troops based in Spanish North
Africa.

Mary Jo Kopechne

Ted Kennedy after the accident.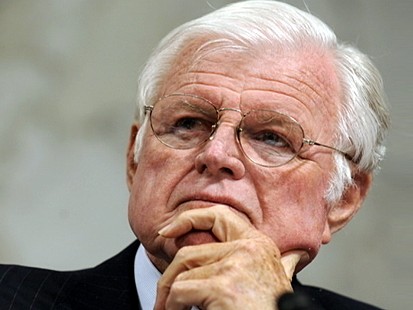 Edward Moore "Ted" Kennedy
(February 22, 1932 – August 25, 2009)    
    
    
    
    
    
    
    
    

Nelson Rolihlahla Mandela (July 18, 1918 – December 5, 2013) 
Nelson Mandela was a South African revolutionary and politician who radically
changed the conditions of the Apartheid state of South Africa by addressing institutionalized racism and inequality. He served 27 years in prison and, upon
his release in 1994, he became South Africa's first black chief executive, an
office he served for five years. He received the Nobel Peace Prize in 1993
while he was still in prison.

Rickie Lee Skaggs is 63 years old today.
Rickie Skaggs is a country and bluegrass singer, musician, producer, and
composer. He primarily plays mandolin; however, he also plays fiddle, guitar, 
and banjo. Skaggs was born in Cordell, Kentucky. He started playing music
at age 5 after he was given a mandolin by his father,