World War I officially began on this day in 1914 when Austria-
Hungary declared war on Serbia.


Federal troops forcibly dispersed the "Bonus Army" of World War I veterans
who had gathered in Washington, DC. They were demanding money they
were not scheduled to receive until 1945.


A U.S. Army bomber crashed into the 79th floor of New York City's Empire State Empire State Building on this day in 1945. The freak accident was caused by heavy fog.
.

An Army B-25 Mitchell bomber, similar to the aircraft that crashed.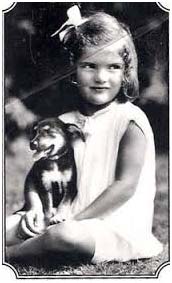 Jacqueline Lee "Jackie" Kennedy Onassis ( Bouvier) 
(July 28, 1929 – May 19, 1994)
Former First Lady of the United States and widow of President John
F. Kennedy, Jacqueline was seen as a symbol of American style,
elegance, and grace. The image of her in the aftermath of her
husband's assassination in 1963 is one of the most iconic images
in American history.

November 22, 1963 – Not published in LIFE – President John Kennedy
and wife Jackie Kennedy at Love Field in Dallas, Texas… just hours
before his assassination.