It was on this day in 1853

John Davison Rockefeller Sr. (July 8, 1839 – May 23, 1937)
Rockefeller was an American oil industry business magnate and
philanthropist widely considered the wealthiest American of all
time and the richest person in modern history. He revolutionized
the petroleum industry.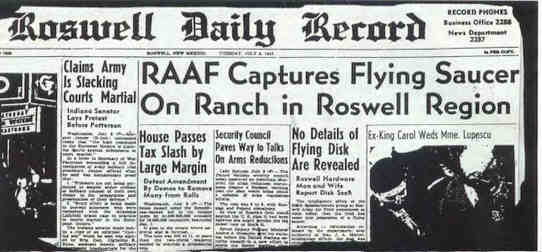 It was first learned on this day in 1947, an unidentified flying object
crashed on a ranch northwest of Roswell, New Mexico, sometime
during the first week of July 1947.

investigators examine Roswell crash debris.

Florenz Ziegfeld staged his first "Follies" on the roof of the New
York Theater in New York City on this day in 1907.

Florenz Edward Ziegfeld Jr. (March 21, 1867 – July 22, 1932)

On this day in 1986, Kurt Waldheim was sworn in as president of
Austria despite controversy over his alleged ties to Nazi war  
crimes. He died in 2007.