On this day in 1974, the U.S. Supreme Court unanimously
ruled that President Nixon had to turn over subpoenaed
White House tape recordings to the Watergate special
prosecutor Leon Jaworski.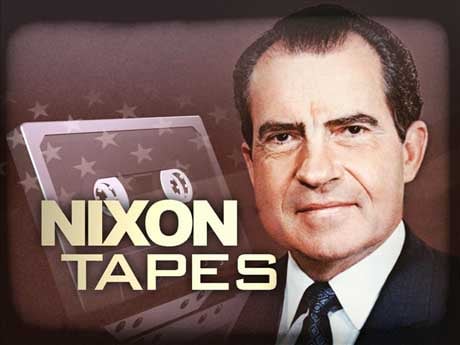 Vice President Nixon (far right) and Soviet Premier Nikita Khrushchev
(wearing hat) speak as the press looks on in part of what came to be known as the Kitchen Debate.


Mormon leader Brigham Young and his followers arrived in the
valley of the Great Salt Lake in present-day Utah on this day in
1847. 

Brigham Young
(June 1, 1801 – August 29, 1877)

Simón José Antonio de la Santísima Trinidad Bolívar Palacios Ponte y Blanco
(July 24, 1783 – December 17, 1830)
 
Simon Bolivar,known as El Libertador, was a Venezuelan military and political
leader who played a leading role in the establishment of Venezuela, Bolivia,
Colombia, Ecuador, Peru and Panama as sovereign states, independent of
Spanish rule.

The Apollo 11 astronauts splashed down safely in the Pacific
Ocean on this day in 1969.

The Apollo 11 crew stand next to their spacecraft on the deck of
the recovery ship U.S.S. Hornet.