Archive for August 24th, 2017

Calvin Edwin Ripken Jr.
Hall of Fame shortstop and third baseman who played his entire 21-year career
with the Baltimore Orioles and earned the nickname Iron Man after setting the
MLB record for most consecutive games played with 2,632.
He was a 19-time All-Star, 2-time American League MVP, 2-time Gold Glove
winner, and League MVP, 2-time Gold Glove winner, and 8-time Silver Slugger
winner. His father and grandfather both played for the Orioles.
The Mount Vesuvius eruption killed approximately 20,000 people
and much of the area was buried in volcanic ash.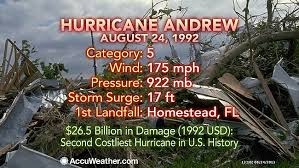 It happened on this day in 1814.

On this day in 2006.

The planet Pluto was reclassified as a "dwarf planet" by the International Astronomical Union (IAU). Pluto's status was changed due to the IAU's
new rules for an object qualifying as a planet. Pluto met two of the three
rules because it orbits the sun and is large enough to assume a nearly
round shape. However, since Pluto has an oblong orbit and overlaps the
orbit of Neptune it disqualified Pluto as a planet.
 


On this day in 1932, Amelia Earhart became the first woman to fly
across the U.S. non-stop. The trip from Los Angeles, CA to Newark,
NJ, took about 19 hours in her Lockheed Vega (above).
Amelia Earhart's Lockheed Model 5B Vega, NR7952, on display at
the Smithsonian Institution National Air and Space Museum.
On this day in 1989, Pete Rose, the manager of the Cincinnati Reds,
was banned from baseball for life after being accused of gambling
on baseball.


Former Cincinnati Reds manager Pete Rose at the start of a
news conference at Riverfront Stadium after being given his 
lifetime suspension from baseball.
posted by Bob Karm in
#1
,
ANNIVERSARY
,
Aviation record
,
Baseball
,
Eruption
,
HISTORY
,
MILITARY
,
Natural disaster
,
Planet
,
Scandal
,
SPORTS
,
Valcano
,
WAR
and have
No Comments