CAMILLE BOHANNON

On this day in 1997.

Lech Walesa (standing), anti-communist leader of Solidarity in
Poland.
Poland's Solidarity labor movement was born on this day in 1980 
with an agreement signed in Gdansk that ended a 17-day strike.

Jack the Ripper's first victim found dead in London on this day
in 1888.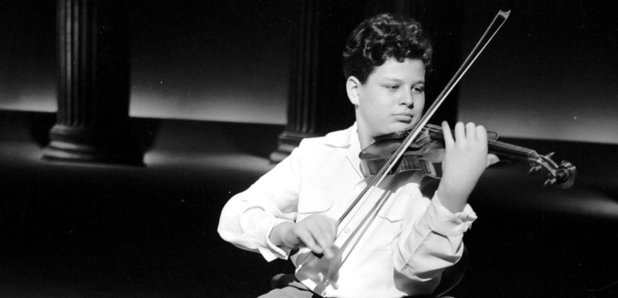 Itzhak Perlman in 1964.

Itzhak Perlman is 72 years old today.
Perlman is an Israeli-American violinist, conductor, and pedagogue. Over
the course of his career, he has performed worldwide, and throughout the
United States, in venues that have included a State Dinner at the White
House honoring Queen Elizabeth II, and a Presidential Inauguration, and
he has conducted the Detroit Symphony Orchestra, and the Westchester Philharmonic. In 2015, he was awarded the Presidential Medal of Freedom.



Rocky Marciano (Rocco Francis Marchegiano)
(September 1, 1923 – August 31, 1969)
On August 31, 1969, the evening before his 46th birthday,
Marciano was a passenger in a fatal small private plane
crash near an airfield outside Newton, Iowa.


The wreckage of the Cessna 172 lies under a large oak tree. Rocky
Marciano along with the pilot and another passenger died in the
crash.


Sir George Ivan Morrison is 72 years old today.
Known as "Van the Man", singer/songwriter Van  Morrison
1950s, Much of his music is structured around soul music
and R&B, such as the popular single "Brown Eyed Girl".