The Soviet Union launched Sputnik I into orbit around the Earth on
this day in 1957. Sputnik was the first manmade satellite to enter
space. Sputnik I fell out of orbit on January 4, 1958.
On this day in 1993, dozens of Somalis dragged an American soldier through
the streets of Mogadishu. A videotape showed Michael Durant being taken
prisoner by Somali militants.

Joseph Frank "Buster" Keaton (October 4, 1895 – February 1, 1966)
Buster Keaton was an American actor, comedian, film director, producer, screenwriter, and stunt performer who  was best known for his silent films,
in which his trademark was physical comedy with a consistently stoic,
deadpan expression, earning him the nickname "The Great Stone Face."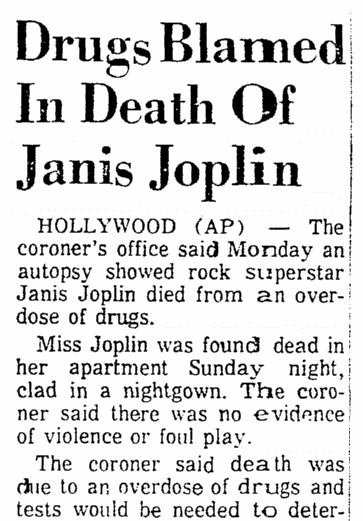 On this day in 1970.

Janis Lyn Joplin  (January 19, 1943 – October 4, 1970)