Over Rogers Dry Lake in Southern California on this day in 1947, pilot Chuck Yeager flew the Bell X-1 rocket plane and became the first person to break
the sound barrier.

Charles Elwood "Chuck" Yeager turned 94 on February 13.

The Battle of Hastings occurred in England on this day in 1066. The Norman forces of William the Conqueror defeated King Harold II of England.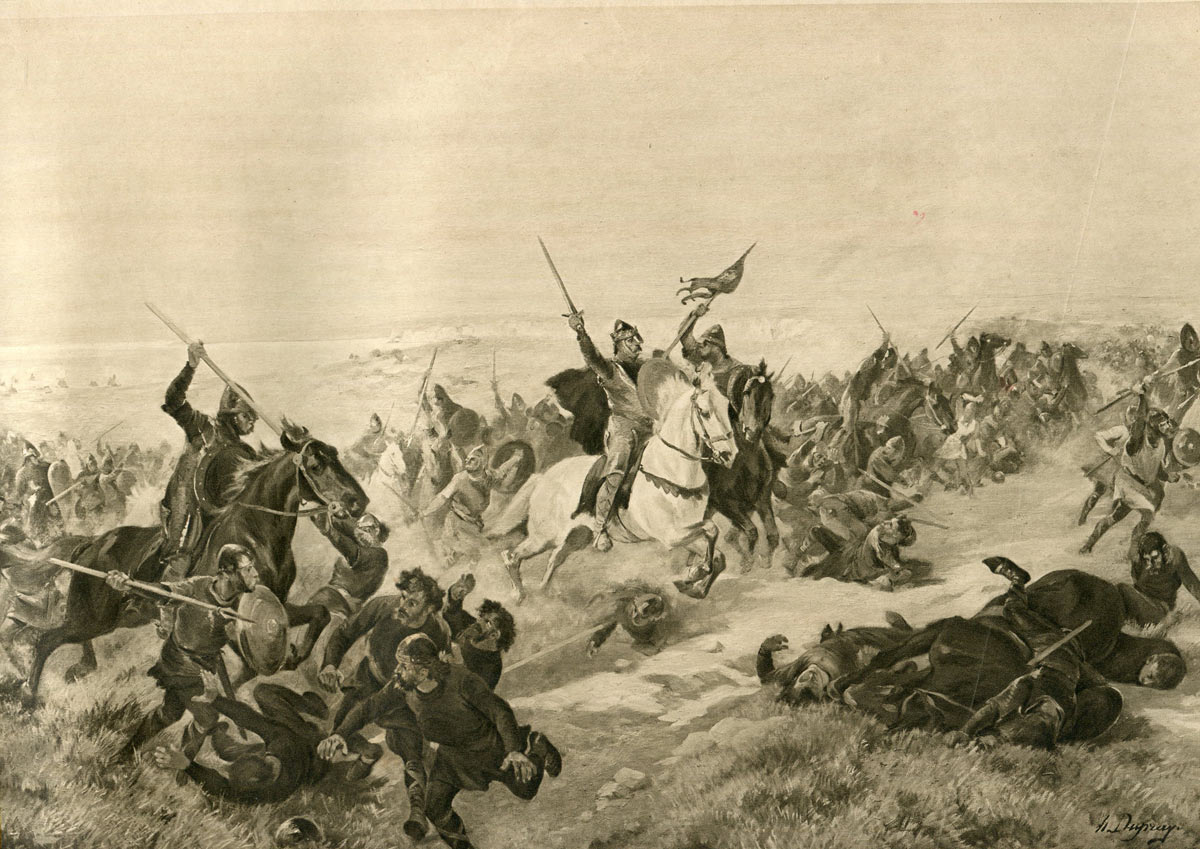 On this day in 1964, Dr. Martin Luther King, Jr. was awarded the
Nobel Peace Prize for his non-violent resistance to racial prejudice
in America. He was the youngest person to receive the award.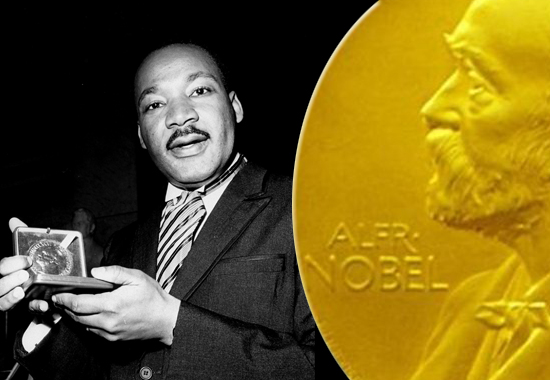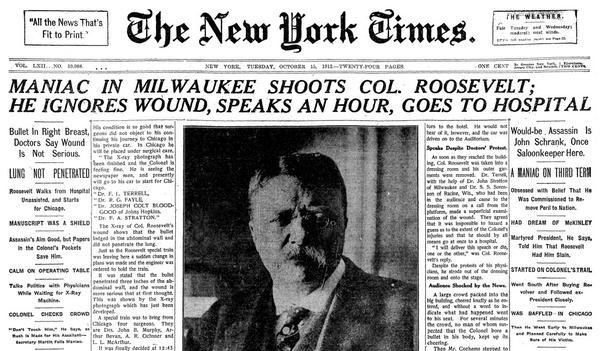 Former President Theodore Roosevelt was shot while campaigning
in Milwaukee, WI. on this day in 1912. His wound in the chest was
not serious and he continued with his planned speech. William
Schrenk was captured at the scene of the shooting.

Bloodstained shirt worn by Roosevelt, photographed following the
assassination attempt.  

William Schrenk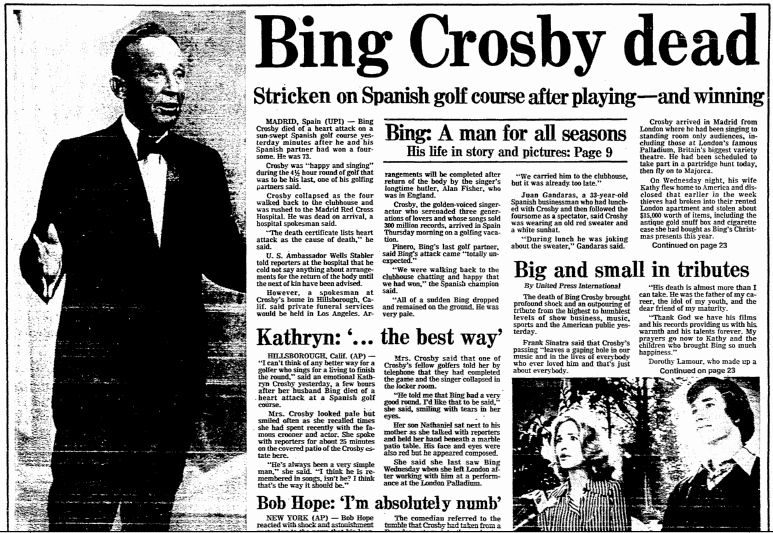 Singer Bing Crosby died of a heart attack at the age of 74 on this day in1977.

Harry Lillis "Bing" Crosby Jr. (May 3, 1903 – October 14, 1977)


Bing Crosby (right) on Pebble Beach in 1977.