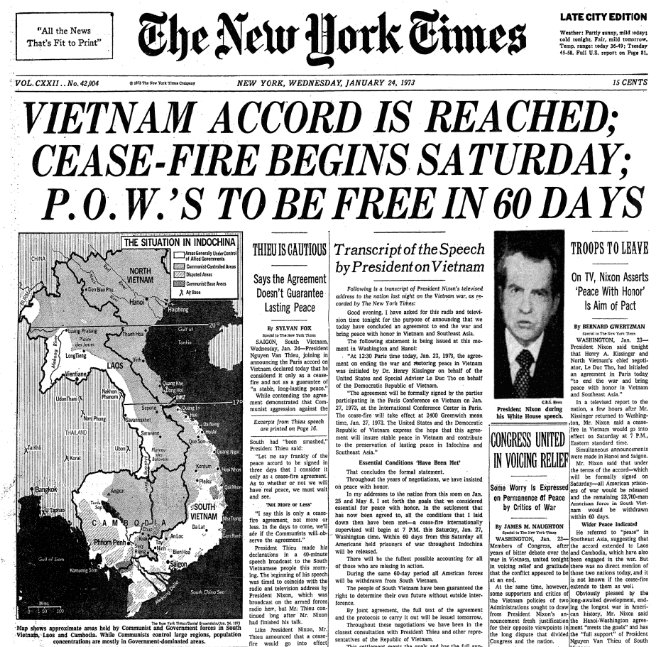 On this day in 1973, President Nixon announced that an accord had
been reached to end the Vietnam War.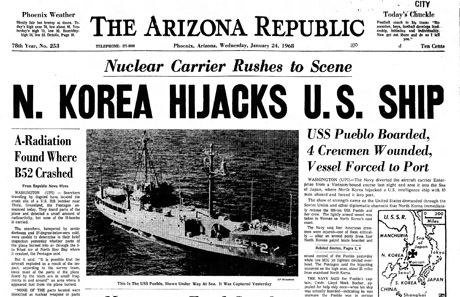 On this day in 1968, North Korea seized the U.S. Navy ship Pueblo, charging it had intruded into the nation's territorial waters on a
spying mission. The crew was released 11 months later.

Cmdr. Lloyd M. Bucher, captain of the USS Pueblo.

The TV mini-series "Roots," began airing on this day in 1977 on
ABC. The show was based on the Alex Haley novel.

Alexander Murray Palmer Haley
(August 11, 1921 – February 10, 1992)

Keeshan played the original Clarabell the Clown 
on the Howdy Doody show on NBC-TV.



Bob Keeshan created and played the title role in the children's television
program Captain Kangaroo, which ran from 1955 to 1984 on CBS, the
longest-running nationally broadcast children's television program of
its day.


Robert James "Bob" Keeshan (June 27, 1927 – January 23, 2004)

John William Carson (October 23, 1925 – January 23, 2005)
Talk show host and comedian, Johnny Carson is best remembered for his
30 years as host of The Tonight Show Starring Johnny Carson (1962–1992). 
He received six Emmy Awards, the Television Academy's 1980 Governor's
Award, and a 1985 Peabody Award. He was inducted into the Television
Academy Hall of Fame in 1987. Carson was awarded the Presidential
Medal of Freedom in 1992 and received a Kennedy Center Honor in
1993.