The Reichstag, Germany's parliament building in Berlin, was set
afire on this day in 1933. The Nazis accused Communist for the
fire.


Firemen surveying the ruins following the Reichstag fire.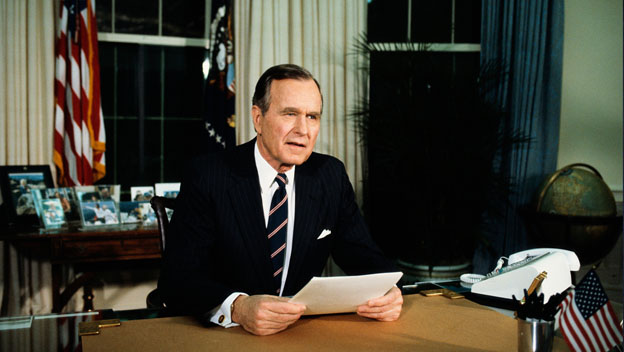 President George H.W. Bush announced live on television on this
day in 1991, "Kuwait is liberated."

    1963

Elizabeth Rosemond Taylor  (27 February 1932 – 23 March 2011)
Better known as Liz Taylor, she was a glamorous movie actress who
starred in numerous films during Hollywood's Golden Age. She was
in 11 films with Richard Burton, including Who's Afraid of Virginia
Woolf? (1966). She made her motion picture debut at the age of nine
in Universal's There's One Born Every Minute (1942). 

Fred McFeely Rogers (March 20, 1928 – February 27, 2003)
Fred Rogers was a popular television personality, musician, puppeteer,
writer, and producer, as well as a Presbyterian minister. He was famous
for creating, hosting, and composing the theme music for the educational preschool television series Mister Rogers' Neighborhood (1968–2001),
which featured his kind-hearted, grandfatherly personality, and the
directness to his young audiences.