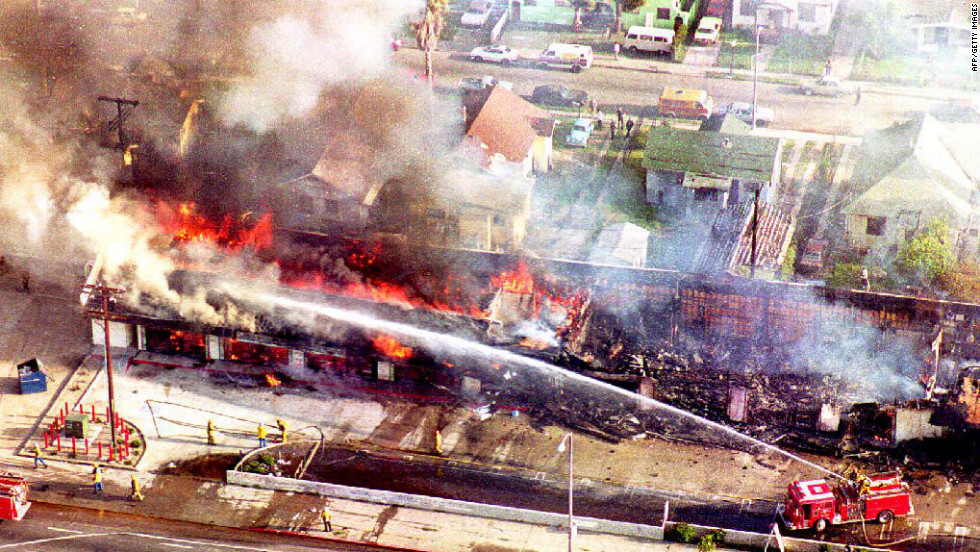 On this day in 1992, rioting began after a jury decision to acquit four
Los Angeles policemen (below) in the Rodney King beating trial. A
total of 54 people were killed in 3 days.

Rodney King, central figure in L.A. riots.

On this day in 1945, the Nazi death camp, Dachau, was liberated and
on the same day in a bunker in Berlin, Adolf Hitler and Eva Braun
(below) were married. 
    
    
    
   


President Nixon announced he was releasing edited transcripts of secretly made White House tape recordings related to the Watergate scandal.

Jerome Allen "Jerry" Seinfeld is 64 years old today. He was born in
Brooklyn, New York.
Stand-up comedian, producer, actor, and writer Jerry Seinfeld co-created
and starred in the NBC sitcom Seinfeld, which became one of the most
popular television comedies of all time, winning ten Emmy Awards during
its run which began in 1989 and aired for nine seasons. In 2012, he began
the internet comedy series Comedians in Cars Getting Coffee, where he
chats with other comedians. 

Edward Kennedy "Duke" Ellington (April 29, 1899 – May 24, 1974)
One of the jazz worlds most influential figures. He led his famed orchestra
from 1923 until his death. He called his music American Music, not jazz. He
helped compose more than 1,000 original pieces, many of which became
standards. Ellington was called Duke by his friends growing up because
his suave sophistication reminded them of a nobleman.